The Coronavirus has had a dramatic impact to the way we live particularly to those who are house bound and love their wine.
But it is not all bad because why not use the internet and order wine online?
Now, you can easily find, order and get wine sent to your door from the comfort of your own home. But, there are certain ways to go about it and obstacles you will face. Heres a guide to help buy wine on the web.
When to Buy Online
Shopping for wine online is best suited to buying fine wine and bottles that are a little harder to find. If you're looking for $10 bottles of wine, it doesn't make as much sense to buy online. However, if you're looking more along the lines of $30, $40, $50, $100 a bottle, then the price of freight becomes a smaller percentage of your overall purchase.
Shipping wine to your home is expensive for the seller because it's heavy, so it's always a good idea is to average out the cost of freight against the bottle cost. It may well end up more expensive than waiting for the liquor stores to re open. (Another example is visiting wineries and making an impulse decision to buy a case only to discover it was cheaper at a liquor chain 100 metres from your house).  Ensure if FREE freight is offered you are still getting a good deal and the cost of freight has not been built into the unit cost of the wine.
Another reason to buy online is if you're looking for a specific wine—say, for a special occasion or to give as a gift. Odds are you won't be able to find that locally. The Internet is your oyster for this scenario. For example, Vinfolio.com, which specializes in fine wines sourced directly from producers, offers 6,000 to 9,000 selections spanning blue-chips from Bordeaux, Burgundy, Italy, Champagne and California.
Tips for Searching Online
Start with outlining your goals. Are you looking for something specific or are you just browsing? If the former, the first thing to do is a simple Google search for the wine you want. This will bring up results from retailers that carry the product.
Along with Vinfolo.com, I use WineSearcher.com and Wine.com to search for wines that may be available at retailers in my state or area. You may recall that in an earlier post on this site reviewing the 2013 Mas La Planta from Spain. It was one of the top 10 searches on WineSearcher.com in 2019.
There are others of course but make sure the sellers you're finding through these searches are reliable. Look up how long they've been around and if there are mentions of them on other sites. There are a lot of sites selling wine out there! If you have your heart set on a particular wine but can't find it immediately, you can create a Google alert for it and you will receive an email if it becomes available somewhere.
Using the internet will also allow you to shop around for the best price on that special wine. You have a great advantage now because there's real price transparency.
If you're searching more generally, start with a specific retailer that has a selection that matches your taste. Perhaps you already have your favourites from previous shopping experiences or recommendations from friends and family.
The vast majority of online liquor retailers actually have brick-and-mortar stores and most keep their online inventory up to date in real time. Use their search criteria on the website to narrow down your search. Are you looking for wines from a certain country? Region? Grape variety? Vintage? Chances are the retailer's website allows you to search using those parameters.
Of course if you have a favourite wine such as Central Otago Two Degrees pinot noir go direct and cut out the middle man.
Some online sellers also offer searches that are set up to emulate the most popular wines that buyers purchase. At Wine.com, for example, you can locate what wines and what products are popular. Surprisingly people buy that wine, because everyone else is but then what happens is a popular wine stays popular and up front and you won't get a chance to see a special wine. It always pays to conduct a search and ignore what the site is pushing.
Build a Virtual Relationship
Another option is to be part of the cellar door experience from the comfort of your own home. For instance Wine Yarra Valley is bringing virtual cellar door tours to you online on every Thursday afternoons.
The online experience is live-streamed through Wine Yarra Valley's Instagram page with the chance for people to sit and chat with a winemaker over a glass of wine.
You will have the option to purchase from two different curated mixed six-packs from different Yarra Valley producers on the Wine Yarra Valley website delivered free to your door.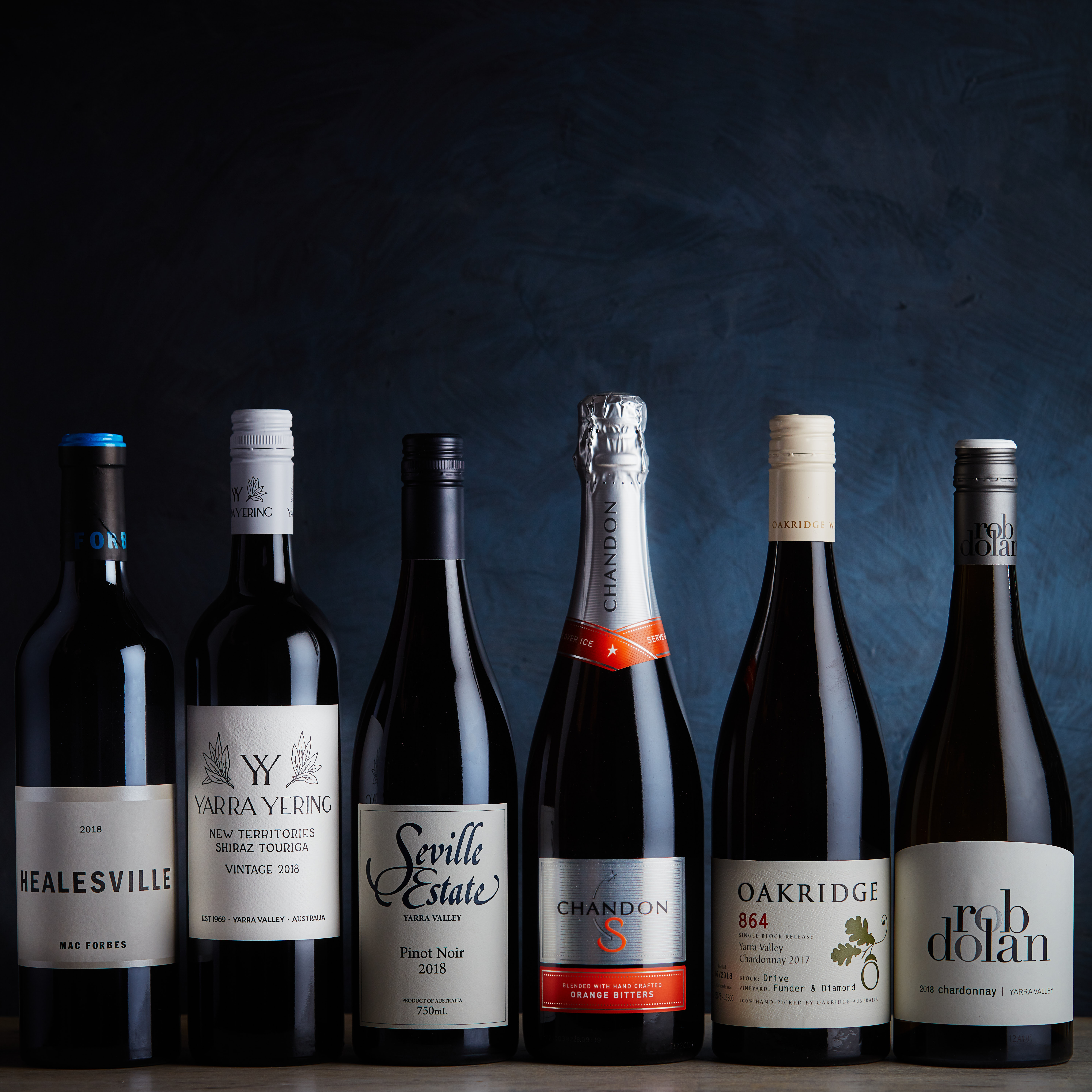 Tune into the @WineYarraValley Instagram account at 5 pm AEST on Thursday afternoons to tour one of these cellar doors and have a drink with the winemakers on live-stream. The 'Pick Your Own Pack' allows you to customise a mixed six-pack from a selection of over 40 different Yarra Valley wines. Great idea!
Look, shopping for wine online can't be the same as having an interaction with a person in a retail shop and building a relationship with them. Online and digital programs are extensions of a company's  brick-and-mortar operation and in these unusual times is vital to keep sales moving.
Good retailers and wineries will provide a lot of information on their websites about wines you are considering buying. This can include technical sheets for a particular wine with information on the winemaking, region, producer and regional profiles with staff tasting notes as well as scores and reviews from all and sundry. This is much more than what a producer can put on their front and back labels.
If you really like a retailer or winery subscribe to their marketing emails. They will inform you of special deals and new arrivals. Some retailers with more robust digital operations can tailor these emails to your preferences. I advise you not do what I do and subscribe to scores of them as the emails can come at you like a machine gun blast!
The Lowdown on Freight.
Always check and see if it's FREE freight or freight is extra. Usually if it is extra a drop down box will provide the freight cost to your postcode, and it can vary substantially and can be expensive, often adding $1.50 to each bottle by the case of 12.
Ask online if they have a delivery heat policy? Most wineries do but rarely liquor chains so resist ordering when there is a succession of very hot days. Always give precise delivery instructions too. You don't want wine plonked on the verandah or at the front door exposed to the searing sun. Why not down the side of the house or inside the garage? Less likely to be nicked by a passerby.
The option of signature or not is important as well. If yes and you are not home a card should be left which will mean a trip to pick it up and if not Aust Post it could be kilometres away. That's why the options above are so important.
So there you have it, relax and start searching!
Please follow and like us: