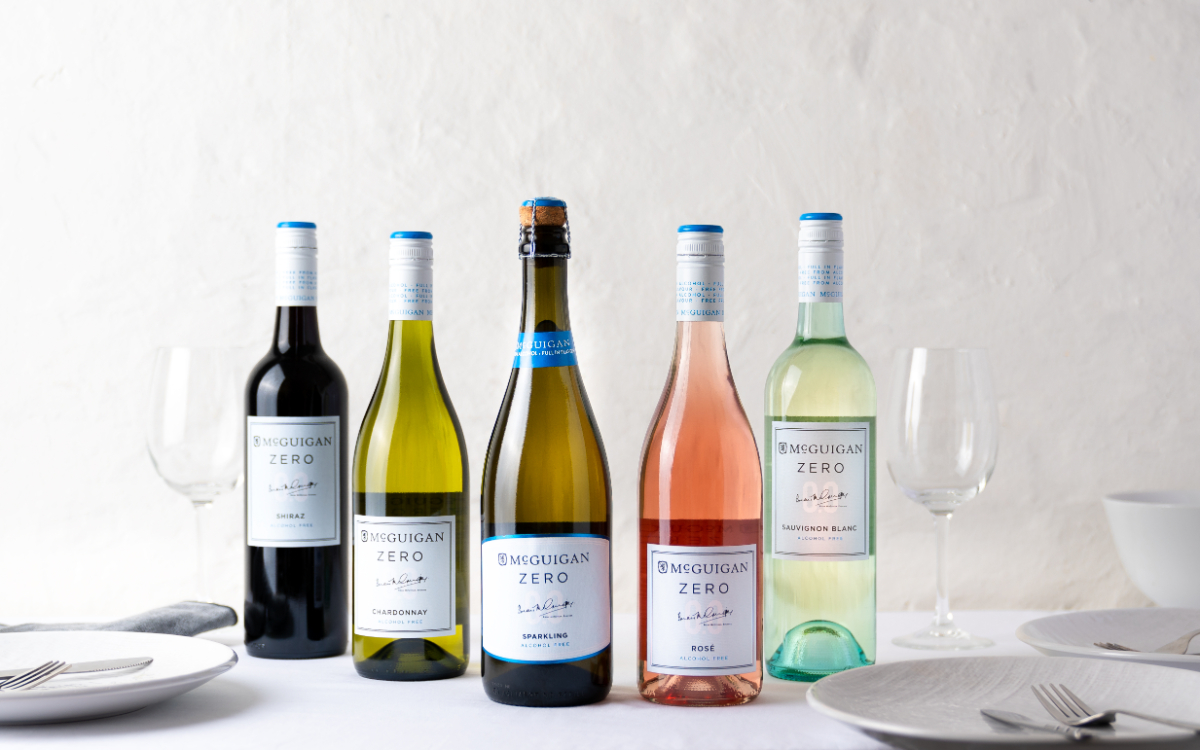 In part 1 of this topic we looked at no and non alcoholic wines progression in NZ. In this blog we examine

 theproduers and methods of producing no and low alcohol wines in Australia. 
It was late in 2018 when the idea of entering the alcohol-free wine category was raised at Australian Vintage after experimenting for more than 20 years.  In 2019 McGuigan Zero was launched comprising a Sauvignon Blanc, Chardonnay, Shiraz, Rosé and Sparkling. And the response by consumers has meant the McGuigan Zero range now makes up 10 per cent of sales of the entire McGuigan portfolio.
"The popularity of Zero has completely exceeded all our expectations," remarks Australian Vintage's chief winemaker Jamie Saint. "The popularity just keeps growing and now our challenge is to make sure we have enough stock to keep supplying  our customers."
The growth has been phenomenal in Australia. The Endeavour Group recently reported that sales of non-alcoholic drinks in its BWS and Dan Murphy's outlets increased 83% in the month of June 2021 compared with July 2020, with beer followed by wine the best-sellers in the category.
This demand inspired the recent opening of 'Sans Drinks', Australia's first alcohol-free bottle shop in the suburb of Freshwater, located on Sydney's northern beaches. Another trail blazer is 'Brunswick Aces' non-alcoholic bar in the Melbourne suburb of Brunswick East. It boasts more than 100 non alcoholic beers, wines and cocktails.
In the past a lot of the no and low alcohol products have been pretty average and has scared away consumers who thought, 'Oh, that was terrible, I'm not going back there'.
 Generally, the wine industry has been "lagging behind" in responding to the growth in this segment of the market, largely due to the capital costs involved in producing low and no alcohol wines.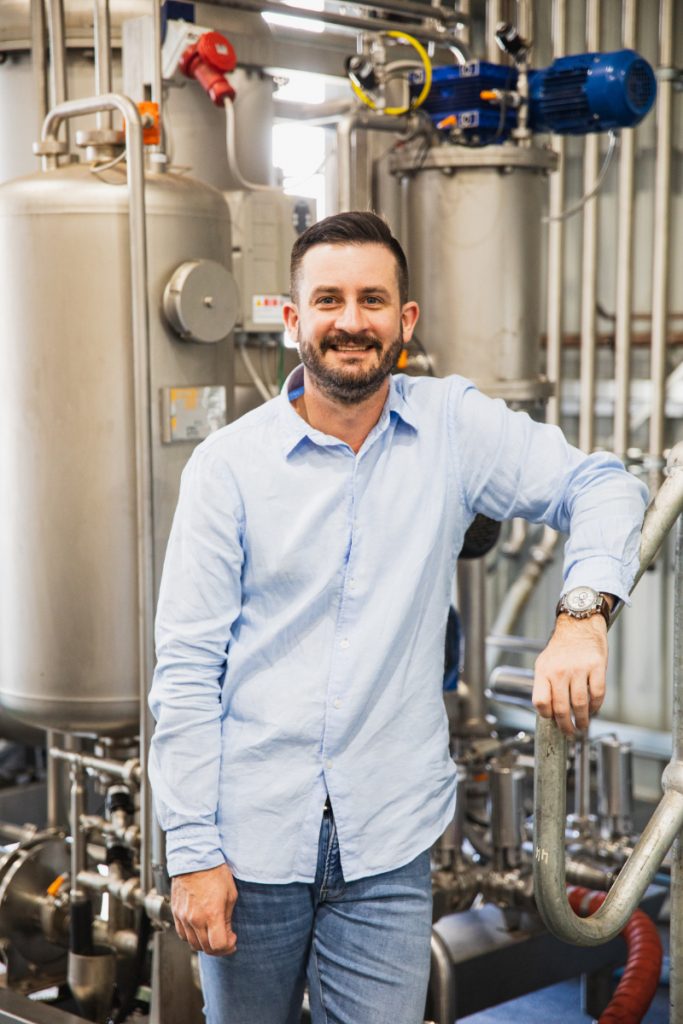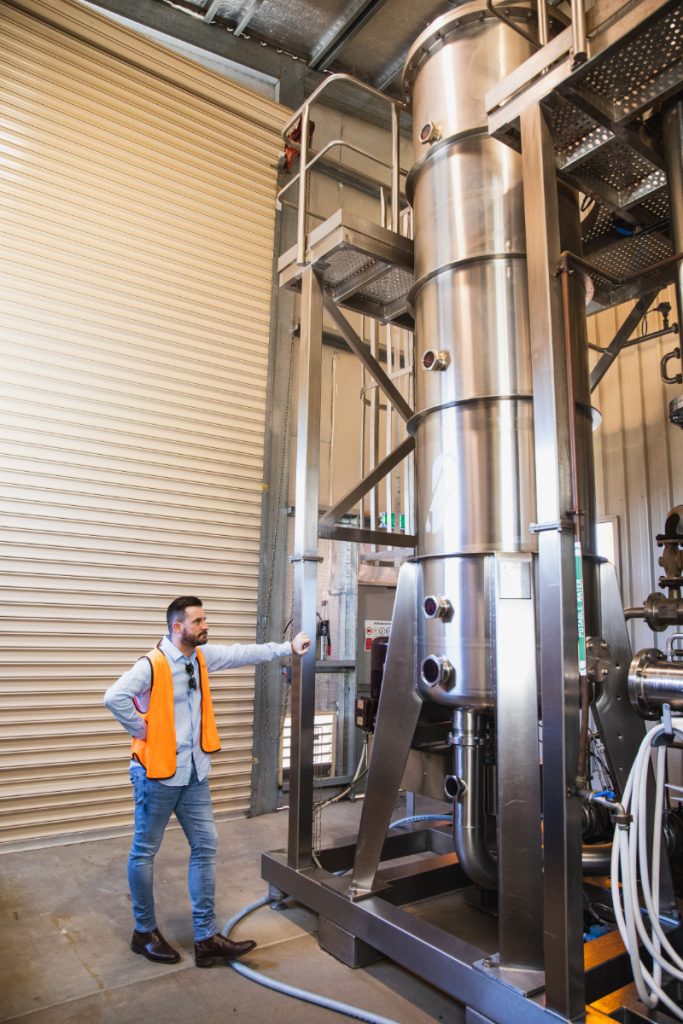 Innovation 'a problem'
 Smaller players haven't been able to afford the technology to produce so   innovation is limited to things like piquette, where grape skins are rehydrated, fermented out, then bottled. But that's not wine — that's a grape-based beverage.
In Australia, labelling regulations state that a regular wine is anything that contains 4.5% ABV and above; between 0.5-1.15% ABV is regarded as a low alcohol wine, while anything less than 0.5% ABV can be labelled non-alcoholic or alcohol free wine. These regulations vary in overseas markets.
There have been two techniques favoured by most wineries in Australia and around the world to remove alcohol: reverse osmosis and spinning cone column.
The spinning cone column is probably the industry standard for de- alcoholisation down to 0.5% or 0.05% ABV. You generally get a better sensory result using those products. It's gentler and it's done at a cooler temperature."
A global leader in spinning cone column technology is Australian company Flavourtech, based in Griffith, New South Wales, which specialises in the manufacture of technology designed to recover, extract and evaporate aromas for food, beverage and pharmaceutical products. But, one day, Flavourtech co-founder Andrew Craig was asked whether the spinning cone column could also be used to remove alcohol from wine.
"It did work and it worked really well," remarks Flavourtech's global sales manager Paul Ahn. "[Craig] was standing next to the condenser at the time and could smell the lovely varietal aromas being extracted. And, so, he decided he should look into this aroma aspect of the spinning cone column as well."
Now this is interesting.
While a few refinements to the technology have been carried out since, the fundamentals remain the same.  The spinning cone column is a multi-stage distillation process that uses steam to strip, in this case, wine of alcohol.  Inside its stainless steel body lies a central rotating shaft and a number of alternating stationary and spinning cones attached to either the wall of the column or the shaft. Wine is fed into the top of column and onto the first stationary cone. It then falls down the cone by gravity and onto the spinning cone directly underneath whereby it is flung upwards and outwards by the centrifugal forces of the spinning cone. The wine then hits the wall of the spinning cone column and falls onto another stationary cone directly underneath, and the process continues down the column.
At the same time, steam is introduced at the bottom of the spinning cone and flows up, carrying with it the volatiles, namely the aroma compounds and alcohol, from the wine.  These volatiles are then condensed and stored while the de-aromatised and de-alcoholised wine exits from the bottom of the column.  The aroma compounds can subsequently be added back to the wine.
 The temperature of the column and steam are kept low, between 30-45°C. Ahn explains that wine is in the column for less than 30 seconds and this, combined with the low operating temperature, ensures the process has minimal or no impact on wine.
You can see why producing low and no alcohol wines has been a barrier to uptake by smaller producers.  The price starts at just over $400,000.
 It is the application of a spinning cone column that has resulted in McGuigan Zero.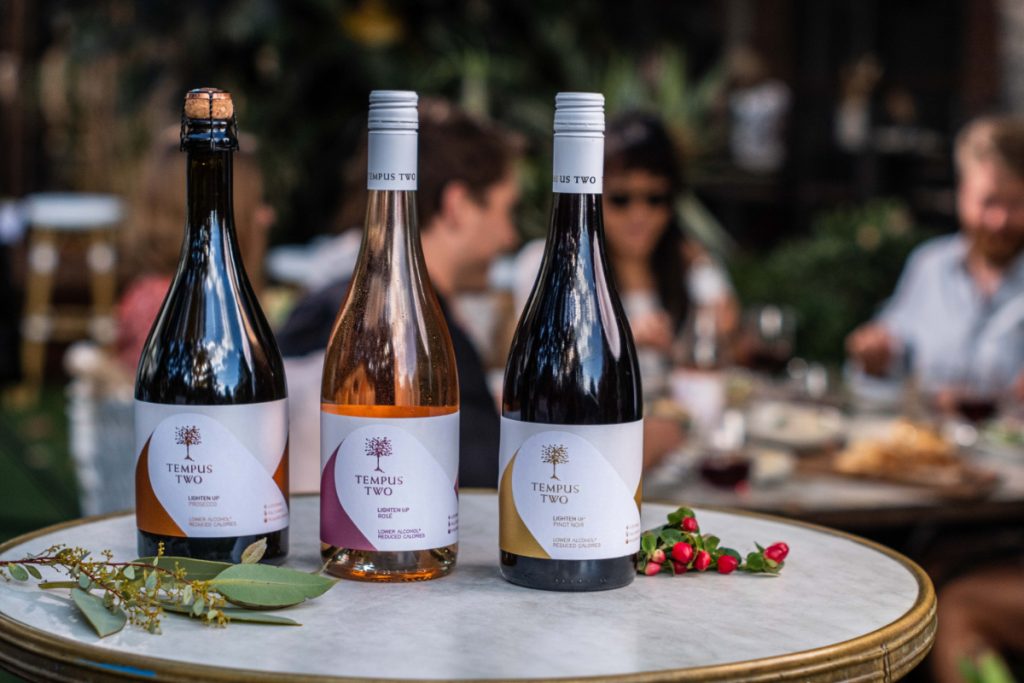 Understanding changes and effects
In June this year, Australian Vintage launched a new lower alcohol range of wines under its Tempus Two label called Lighten Up. With an ABV of 6.8%, the range includes a Prosecco, Rosé and Pinot Noir and, like the McGuigan Zero, were made using the same spinning cone column technology.
McGuigan has now grown to become the number one selling alcohol-free wine in Australia, New Zealand and the United Kingdom.
VAF Memstar is another Australian-based company with a history in the treatment of wine to reduce alcohol using a ethanol reduction process.
Casella Family Brands has applied reverse osmosis in the production of its lower-in-alcohol [yellow tail] Pure Bright wines, which was released in June and trailed since 2015. Comprising a Pinot Noir and Sparkling with an ABV of 10.8% and 8.5%, respectively, the wines were also released onto the US and Canadian market earlier in 2021.
 "The production of [yellow tail] Pure Bright started towards the end of 2019. It was developed to provide a lighter, more refreshing alternative with fewer calories and less alcohol when compared to our core range, which meets consumer demands while also attracting a younger demographic", explained David Joeky of Casella.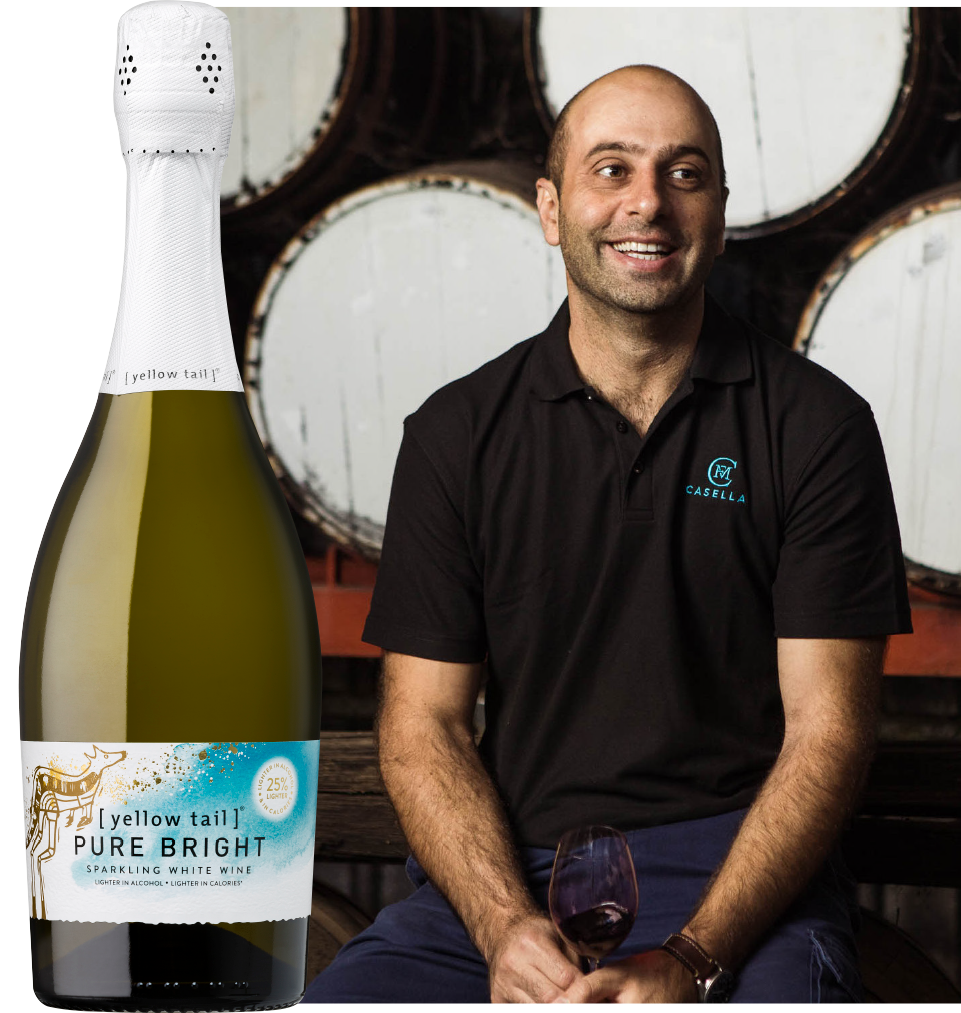 It is also accepted that regular wine consumers have increased their frequency of wine consumption at home due to the COVID-19 pandemic, a trend that is expected to continue for the next few years beyond the pandemic.
 "Our vines are selected and pruned to maximise the leaf protection from the sun, protecting the grapes and slowing their development whilst maintaining fruit flavour and intensity. The grapes are picked earlier, while they have a lower natural sugar content, converting to lower alcohol in the wine. We also implement night harvest to keep the grapes cool and crisp in order to maximise the aroma and flavour" says Joeky.
Joeky says that while white varieties and light-bodied reds have responded better to the alcohol targets, reds have proved trickier to achieve the desired alcohol level without losing balance in the wine and the tannins increasing.
"Some products work better than others. Sparkling wines, whites, they're probably easier than the reds. Reds present a formidable challenge to figure out how to replicate wine. he said"
"Alcohol is one of the important balancing components in wine. If you just take the alcohol out, it's like cutting off one leg of a chair. If you think of the legs of a chair as alcohol, tannin, acid and sugar, if you take out just one of them, then you unbalance that wine. And that's why, consistently, most of the tastings of zero or very low alcohol wines have not been particularly satisfying, because people imagine that you can take a wine, a good Barossa Shiraz or Coonawarra Cabernet, take out the alcohol and then somehow it remains like that. It doesn't work that way, especially with red."